Plugable Technologies USB2-HUB4BC USB2 - HUB4BC USB 2.0 4-Port Hub with 12.5 watt Power Adapter & BC 1.2 Charging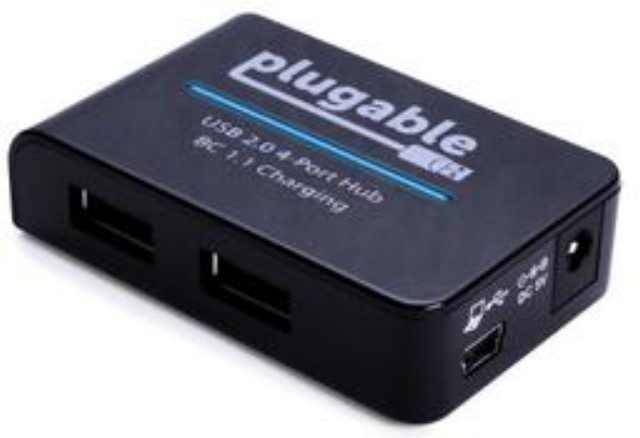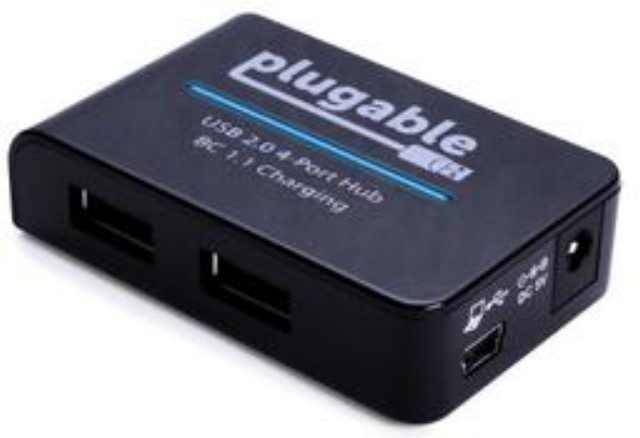 Our Price:
$31.25
You Save $9.38 (30.02%)
---
Manufacturer Part #: USB2-HUB4BC
Lead Time: 2 Days
Estimated Shipping Cost: $7.85
We are committed to developing and producing products that exceed the performance, quality and value of our clients. We reflect this commitment by providing as much benefit as we can with our product shopping with safety and fun with us. We always add a multitude of new products as we continue to develop innovative and creative products as per the requirements. We triple check all our products to assure they meet our standards.
USB has become more than a way of connecting devices to a computer with plug and play ease and high performance. It has also become the method of choice to power and charge a range of battery-powered devices from headsets to controllers to phones and tablets. Some of those phones and tablets have adopted proprietary mechanisms to draw more power than USB 2.0 was designed to allow which has caused confusion about charging.
That is being solved by the Battery Charging (BC 1.2) Standard when both the device and the hub/charger is BC Standard compliant, it can charge at a faster rate (up to 1.5A) in a standard way.
The Plugable USB2-HUB4BC is among the first of USB 2.0 hubs that does everything existing USB hubs do, plus has support for the Battery Charging Standard (BC 1.2). So it's a no-compromise solution for both gaining extra USB ports, and for charging the newer generation of BC Standard compliant devices.
Battery charging over USB has become a standard practice but the actual charging behavior of different devices is often unpredictable and sometimes disappointing. The devices themselves decide how much current to draw and manufacturers haven't settled on a single standard. We constantly test our products with as many different devices as possible and publish the results so it's easy to determine the charging behavior to expect from your device on each of our USB products. These are the results for the devices we've tested on this charger so far.
Features
USB 2.0 4-port hub with premium 12.5W power supply
Support for the USB Battery Charging Standard compliant (BC 1.2) specification
Charges non-BC 1.2 Standard compliant devices at USB 2.0 standard rate: 500mA with computer on
Charges BC 1.2 Standard compliant devices at up to 3x normal rate (1.5A) on any one port
See below for our current list of BC 1.2 Standard compliant compatible devices
Specifications
Host Interface: USB
Number of USB 2.0 Ports: 4
Form Factor: External
You May Also Like